While some people may argue that Disneyland is the happiest place on earth, they'd be quite embarrassed to step inside a National Storage centre and see just how wrong they are. Quite embarrassed indeed.
You can keep your Beatles and ABBA and Charlie's Angels. When it comes to supergroups, the team at National Storage Belfast is all we need.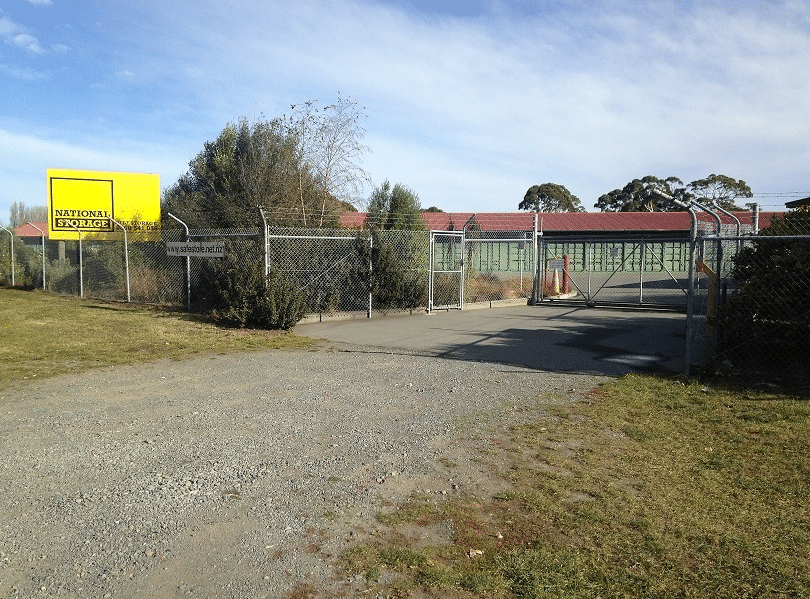 4 Fast Facts about National Storage Belfast
National Storage Belfast is located near the Fanfare.
This centre offers storage units in sizes 2.4m x 3m, and 2.4m x 6m.
National Storage Belfast is serious about security, equipped with CCTV cameras, individually alarmed units, and a take-no-prisoners manager named Maria.
This National Storage location is just a 20-minute drive north from Christchurch.
Meet the Manager (Maria)
What's the strangest thing you've seen someone use their storage unit for?
"Storing wood."
What packing item best matches your personality?
"Packing knife: Because I'm sharp."
What's your favourite thing about working for National Storage?
"Meeting new people."
Meet the Team
Describe the Belfast team in 3 words.
"Small, quiet, and efficient."
Who's the funniest person on the team and why?
"Vanessa and Blodwen – they always make me laugh."
If the team was trapped in a storage unit for 24 hours with only 1 song to play on repeat, what song would you choose?
"Baa Baa Black Sheep."
Is anyone on the team flexible enough to fit inside a tea chest carton?
"No."
Not with an attitude like that, you won't!
If the team could build any famous monument out of cardboard, what would you build?
The Cathedral of the Blessed Sacrament.
Meet the friendly team at National Storage Belfast for yourself:
Call: 03 978 0499.
Visit: 1259 Main North Road, Kainga CAN 8083 (the centre is open 8am-5pm Monday to Friday, and 9am-2pm Saturday, with access hours 24/7).