Want to go green without going extreme? Being kind to the environment doesn't have to mean going vegan and relying on lanterns for light.
These 10 easy tips will have you living a little more environmentally friendly without making any drastic lifestyle changes.
1. Ditch the Plastic Water Bottles
Plastic takes years to decompose (like, 1,000 years), and it only takes a walk around the block to see plastic water bottles are one of the biggest contributors to litter. Buy a reusable bottle to refill instead.
2. Switch to CFL Lightbulbs
Replace your lightbulbs with energy-saving compact fluorescent lights (CFL). These guys may be slightly pricier than traditional bulbs, they save you money on your power bill in the long run.
3. Use Cast-Iron Instead of Non-Stick Pans
Some non-stick pans can release dangerous toxins into the air when you're cooking at high temperatures. Cast-iron cookware becomes non-stick with a slick of oil, so your food doesn't stick or burn and your air stays safe.
4. Walk, Cycle, or Bus It
Sure, your car is super convenient and has a banging stereo system to crank your new favourite Taylor Swift song, but it's not so nice to Mother Nature. It's not called carbon dioxide for nothing; cars emit nasty greenhouse gases into the air, contributing to climate change. When possible, travel by foot, bike, public transport, or even roller-skates – whatever it takes to keep your car in the garage.
5. Choose Green Cleaning Products
Swap your regular detergents for environmentally friendly options. You can find biodegradable detergents and washing powders at your local supermarket. These work just as well and don't have that strong chemical smell.
6. Swap Family Movie Night for Family Games Night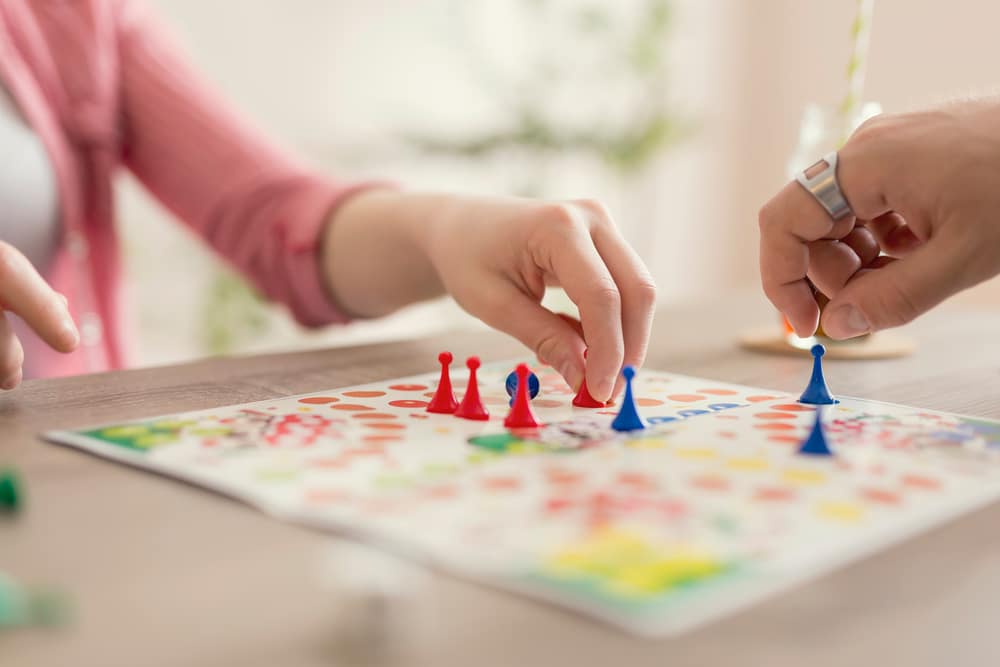 Save energy by boycotting that movie marathon for a fun night of board games. Those movie nights can rack up the energy bill, so swapping Finding Nemo for Go Fish will help out your wallet and the environment. Monopoly, anyone?
7. Grow Your Own Fruit and Veggies
You haven't lived until you've experienced the joy of crunching into your very own home-grown carrot. Growing your own fruit and veggies doesn't just save you money (and a trip to the grocery store when you feel like a salad). It also means you're growing produce that isn't treated with harmful chemicals, like some store-bought produce is.
8. Sign Up for E-Bills
Did you know you can get your bills emailed to you instead of via post? Incredible, right? Technology is a wonderful thing (except when the Wi-Fi modem carks it in the middle of the Game Of Thrones season finale). Save some trees and sign up for e-bills with your phone and electricity companies.
9. Use the Cold Wash Cycle
According to Energy Star, water heating is responsible for almost 90% of the energy used by a washing machine. Use the cold wash cycle to cut your energy use and power bill.
10. Head to the Car Wash
Commercial car washes generally use way less water than you use to wash your vehicle at home. Plus, who doesn't love watching those huge brushes go overhead in the drive-through tunnel wash? Yeah, that's what we thought.
See, going green(er) doesn't have to change your life dramatically at all. Just pick a couple of these 10 tips to try for yourself. This could even make a great New Year's resolution.