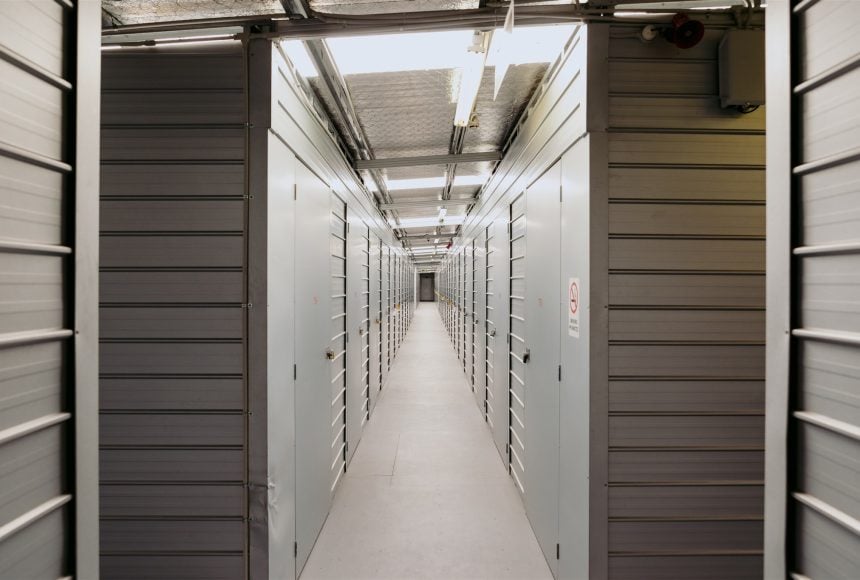 Storage Pukete
97 Maui Street,
Pukete Hamilton 3200
Office Hours
Mon-Fri: 8am - 5pm
Sat: 9am - 2pm
Sun: Closed
Access Hours
Mon-Fri: 6am - 10pm
Sat: 6am - 10pm
Sun: 6am - 10pm
Book online or get a quote.
Our Pukete Storage Centre
24/7 Access Hours Available
Receipt & Dispatch
Trailer Hire
Truck/Ute/Van Hire
Goods Lift
Driveway Units
Truck Access
Vehicle/Caravan/Boat Storage – Uncovered
Forklift Available
Wide Hallways
Tarun Karlupia
Really a great place to store stuff and safe too. and Mr Umrinder singh helped a lot and guided us in very good way
raki wiringi
Awesome team. Super helpful and friendly. Thanks guys from the MowBro Crew.
berry volgs
Good team of nice helpful people contact was Good everything was good. I sat in the office for 10 minutes and watched 1 of the staff a young lady deal with a grumpy customer. She handled it so well. She handled it very well. A good team
Kelly Widdowson
Pretty awesome space. Tidy, clean, easy to navigate

Our Pukete Centre
National Storage Pukete is located at 97 Maui Street. It's just an 18-minute drive north of the Hamilton CBD via State Highway 1. Keep an eye out for the white cottage-style reception building and iconic National Storage yellow signage.
Our Pukete storage centre is handy for locals and those who live in nearby suburbs including:
Te Rapa Park
Burbush
Flagstaff
Horotiu.
National Storage Pukete is neighboured by Save Mart and Carpet Barn, and is across the road from Haddrell's of Cambridge, Prolife Foods and Pukete Farm Park. It's just a 1-minute drive to the Hamilton Mountain Bike Park – perfect if you're headed to your storage unit to pick up your bike!
If you're running out of room in your home or office, you can rely on National Storage Pukete to provide a clean, modern storage unit to suit your storage needs – big or small.
Our Pukete Centre
National Storage Pukete provides clean, pest-controlled lock-up units in a wide range of sizes. Our month-to-month leases give you the flexibility to store for as long as you need – without paying for what you don't. And paying as you go is simple with our handy online payment option.
You can have peace of mind knowing your storage unit is protected with pin-coded access and 24/7 CCTV camera surveillance. We can even arrange 24-hour access so you can come and go as needed.
With driveway access, goods lifts and trolleys, move-in trailer hire and forklifts and drivers, moving your things into your storage unit couldn't be easier.
Our Pukete storage centre offers truck, caravan and boat storage options to keep your vehicle safe until you need it again. National Storage Pukete also accommodates bulk storage – perfect for businesses. You can even organise insurance for further protection.
If you're looking for reliable storage in Pukete, let our fully trained storage consultants tailor an affordable storage solution to suit your needs.
Pukete Storage Unit Sizes
Need a little extra space for a few excess items? Or maybe you're moving house and need somewhere to keep your furniture in the meantime? Our storage units in Pukete come in a range of sizes to suit every situation.
Not sure which is right for you? Call our friendly team on 07 849 1845 for assistance.
Packing and Moving Supplies
Along with storage units in Pukete, we offer a huge selection of quality packaging and moving supplies to help make packing your items easy.
Our Box Shop stocks all your moving essentials, from cardboard boxes and moving blankets to bubble wrap and packing tape.
Gear up for a smooth move with our wide range.
Buy Packing & Moving Supplies at the Box Shop
Storage Pukete FAQs
What is the minimum storage period at National Storage Pukete?
One month. If you'd like to store your belongings for a shorter period, talk to our friendly staff to arrange a custom solution.
Do I need to pay a deposit?
No, you don't have to pay a deposit. If you wish to pay a deposit, this sum will be applied to your first month of storage.
How can I move my things into the storage unit?
Our customers have access to our goods trolleys, move-in trailers, and forklifts and drivers. We can also recommend a removalist service if needed.
What does "hardstand" mean?
A "hardstand" is an outdoor space that is commonly occupied by vehicles and boats. It is open to the elements.
How much notice do I need to give when moving out?
You must give at least seven (7) days' notice of your intention to move out.
What can I put in my Pukete self-storage unit?
You can store just about anything in our units. They're generally used for items like:
Furniture
Appliances
Books, magazines, DVDs, and CDs
Clothes
Paperwork.
What can't I put in my self-storage unit?
While we accept most household items, some items prohibited from our storage centres, such as:
Toxic or combustible items (e.g. gasoline/petrol, paint, and solvents)
Perishable items (e.g. animal food, fresh food, and contained/tinned food)
Living things (e.g. plants and pets)
Illegal items and items that have been obtained illegally
Weapons.
Want more answers? See our full list of FAQs or get in touch with our helpful staff.