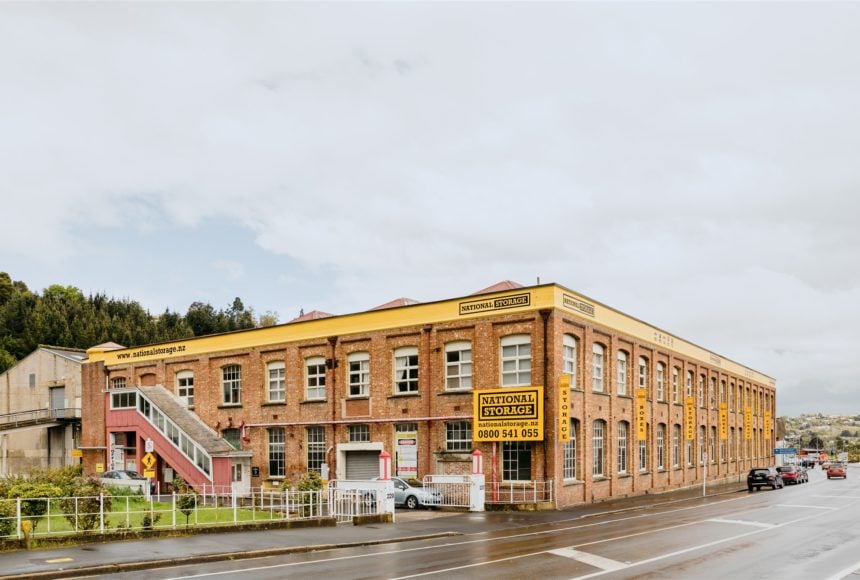 Storage Kaikorai
237 Kaikorai Valley Road,
Bradford Dunedin 9011
Office Hours
Mon-Fri: 8am - 5pm
Sat: 9am - 2pm
Sun: Closed
Access Hours
Mon-Fri: 6am - 10pm
Sat: 6am - 10pm
Sun: 6am - 10pm
Book online, make a reservation or get a quote.
Covid-19 Update —
In accordance with Level 2 restrictions, customer access will remain unchanged, with centre offices now open and available for customer service visits. Masks and social distancing measures are required at all times. For more information please call 0800 541 055.
Our Kaikorai Storage Centre
Available Storage Units
---
Small - 2 × 2m
(4m2)
A small unit is perfect for storing anything from 2 large suitcases, to a partly furnished 1 bed apartment.
Size guide
Upper Level
$119/mo
These units are selling fast!
Medium - 2 × 2.5m
(5m2)
A medium unit can comfortably fit belongings from a fully furnished 1 bed apartment, to a 2 bed home.
Size guide
Upper Level
$130/mo
Large - 3.5 × 3.5m
(12.25m2)
A large unit is suitable for a partly furnished 3 bed home, right up to a fully furnished 5+ bed home and shed.
Size guide
Ground Floor
$278/mo
These units are selling fast!
---
View all units at Kaikorai
24/7 Access Hours
Van Hire
Receipt & Dispatch
Trailer Hire
Goods Lift
Individually Alarmed Doors
Driveway Units
Truck Access
Vehicle/Caravan/Boat Storage – Covered
Bulk Storage
Allan Palmer (Nostiko)
Great prices ' great staff' fantastic business
Rob Aberdeen
Great storage facility for pretty much anything
Daddydaniel OG
Great customer service
GD Purdy
Ladies were great and know their stuff! Was able to reserve storage without the hassle of deposit and they even gave me a 50% discount when they found out that I only needed it for half a month! The rates are very competitive and after hours access was easy!

Our Kaikorai Centre
National Storage Kaikorai is just 5 minutes West of Dunedin Central and offers 24 hour access to make reaching your goods even easier for when you need them most. With individually alarmed doors, secure undercover vehicle storage, and 24 hour CCTV coverage, your goods are there for when you need, covered by premium security.
Suburbs near our Kaikorai storage centre…
Bradford | Roslyn | Dunedin | Mornington