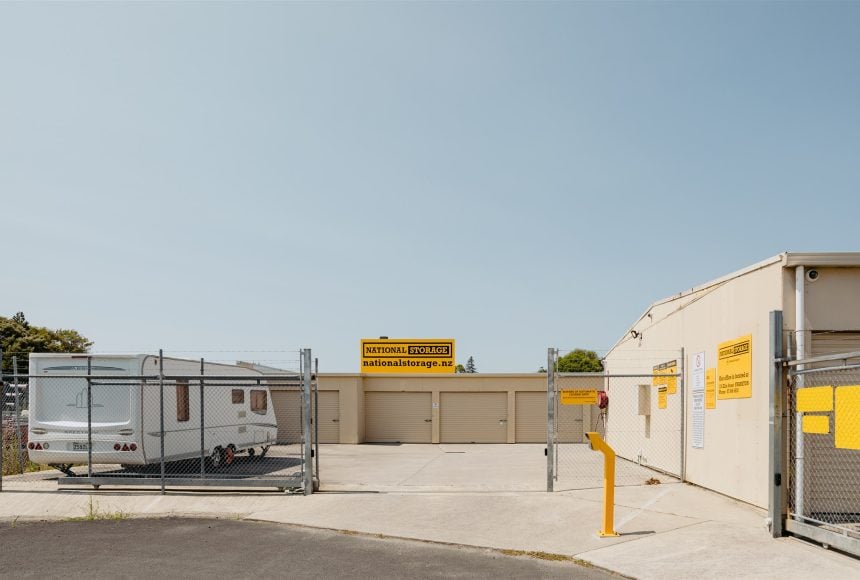 Storage Te Rapa
25 & 52 Sunshine Avenue,
Te Rapa Hamilton 3200
Office Hours *
Mon-Fri: No Office - See Pukete
Sat: No Office - See Pukete
Sun: No Office - See Pukete
Access Hours
Mon-Fri: 5am - 9pm
Sat: 5am - 9pm
Sun: 5am - 9pm
* Please note that the National Storage Te Rapa office is located at our Pukete centre. For any in-person enquiries, please visit this location during it's office hours.
Book online, make a reservation or get a quote.
Covid-19 Update —
In accordance with Level 2 restrictions, customer access will remain unchanged, with centre offices now open and available for customer service visits. Masks and social distancing measures are required at all times. For more information please call 0800 541 055.
Our Te Rapa Storage Centre
Available Storage Units
---
Small - 1 × 2m
(2m2)
A small unit is perfect for storing anything from 2 large suitcases, to a partly furnished 1 bed apartment.
Size guide
Ground Floor
$47/mo
Medium - 2 × 3m
(6m2)
A medium unit can comfortably fit belongings from a fully furnished 1 bed apartment, to a 2 bed home.
Size guide
Ground Floor
$119/mo
Large - 3 × 6m
(18m2)
A large unit is suitable for a partly furnished 3 bed home, right up to a fully furnished 5+ bed home and shed.
Size guide
Driveway Access
$301/mo
These units are selling fast!
---
View all units at Te Rapa
24/7 Access Hours
Trailer Hire
Truck/Ute/Van Hire
Driveway Units
Truck Access
Vehicle/Caravan/Boat Storage – Uncovered
Our Te Rapa Centre
Based on 25 & 52 Sunshine Avenue, just around the corner from Leap Indoor Trampoline Park, National Storage Te Rapa is a satellite centre which operates out of our Pukete store. This centre offers hardstand storage for vehicles all shapes and sizes, all while having top security coverage. With 24/7 CCTV surveillance of your storage, pin-coded access gates, and driveway access to selected units, your storage is convenient and secure.
Suburbs near our Te Rapa storage centre…
Te Rapa | St Andrews | Chartwell