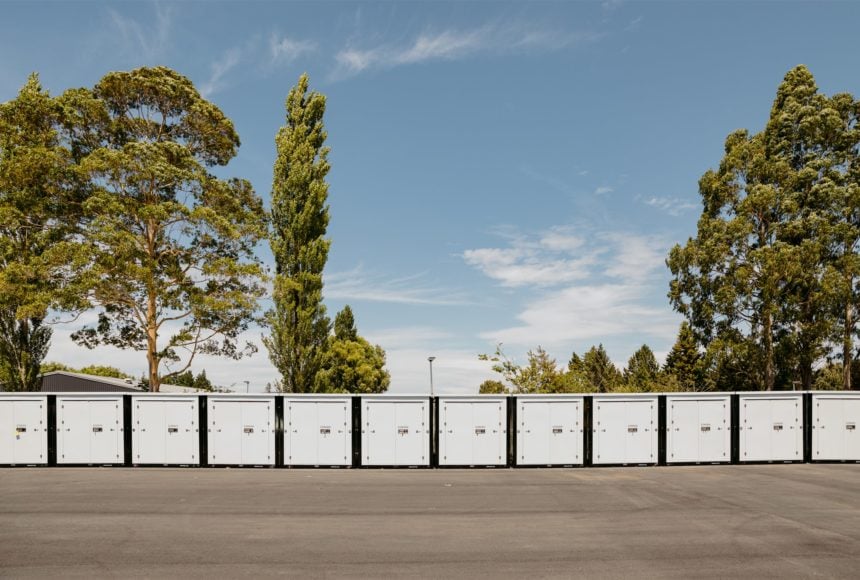 Storage Rotorua
416 Ngongotaha Road,
Fairy Springs Rotorua 3010
Office Hours
Mon-Fri: 8am - 5pm
Sat: 9am - 2pm
Sun: Closed
Access Hours
Mon-Fri: 6am-10pm
Sat: 6am-10pm
Sun: 6am-10pm
Book online, make a reservation or get a quote.
Covid-19 Update —
In accordance with Level 2 restrictions, customer access will remain unchanged, with centre offices now open and available for customer service visits. Masks and social distancing measures are required at all times. For more information please call 0800 541 055.
Our Rotorua Storage Centre
Available Storage Units
---
Small - 1 × 2m
(2m2)
A small unit is perfect for storing anything from 2 large suitcases, to a partly furnished 1 bed apartment.
Size guide
Ground Floor
$68/mo
These units are selling fast!
Medium - 2 × 3m
(6m2)
A medium unit can comfortably fit belongings from a fully furnished 1 bed apartment, to a 2 bed home.
Size guide
Ground Floor
$112/mo
These units are selling fast!
Large - 2.3 × 5.8m
(13.34m2)
A large unit is suitable for a partly furnished 3 bed home, right up to a fully furnished 5+ bed home and shed.
Size guide
Driveway Access
$224/mo
---
View all units at Rotorua
24/7 Access Hours
Receipt & Dispatch
Trailer Hire
Truck/Ute/Van Hire
Driveway Units
Truck Access
Vehicle/Caravan/Boat Storage – Uncovered
Wide Hallways
Shipping Container Drop Off – 20ft
nicole galland
Storage units are well ventilated, clean and dry, staff are real helpful and nice.good and secure.
Pauline Horton
Super friendly staff and a really great facility
Gary Cooper
They give you door stops and mouse traps and a reasonable price for the storage unit
Michael TravelNZ
Friendly, helpful staff. Excellent facilities with good security. Good range of storage options. A covered area for vehicles/campervans would be great addition.

Nearby Centres
10 Railway Road,
Rotorua ROTORUA 3015
6 Hutton Place,
Mt Maunganui Tauranga 3116
Our Rotorua Centre
National Storage Rotorua is located at 416 Ngongotaha Road. You can spot our bright white storage units contrasted by rolling green hills.
Our storage units in Rotorua are a great option for locals and people who live in neighbouring suburbs including:
Fairy Springs
Ngongotaha
Kawaha Point
Selwyn Heights
Tarukenga.
National Storage Rotorua is nearby Evergreen Landcare, Tenco Limited and Rotorua Hide Away Lodge. The centre is just minutes from Mount Ngongotaha Scenic Reserve, Rainbow Springs Nature Park and Adventure Playground, offering plenty of outdoor activities on the way to or from your storage unit.
When you're looking for modern and affordable storage sheds in Rotorua, National Storage can tailor a solution to suit your needs.
Our Rotorua Centre
Storage is simple with National Storage Rotorua. We offer month-to-month leases so you can store for as long as you need, and you only pay for what you need. Our online payment option lets you pay as you go from the comfort of your home.
Your items are in safe hands with our fully trained storage consultants and state-of-the-art security features. Our clean, pest-controlled storage units in Rotorua are protected by 24/7 CCTV camera surveillance and pin-coded access, so you know your valuables are as secure as they would be at home.
We offer a wide range of unit sizes to accommodate your storage needs. You can even free up some space in your garage and keep your car protected from the elements with our undercover car storage.
Moving your items into your unit is easy thanks to driveway access and our pallet jacks and goods trolleys. You even have the option to organise insurance for your belongings for added peace of mind.
Rotorua Storage Unit Sizes
Find the perfect self-storage unit in Rotorua with our wide selection of sizes. However big or small, we can accommodate your storage needs.
Still not sure which size is right for you? Call our experienced team on 0800 541 055 for help.
Packing and Moving Supplies
As well as our storage in Rotorua, we offer all the packaging and moving supplies you need to keep your belongings in top condition on the move or while in storage.
Our Box Shop is stocked with all the gear you need to pack, from moving boxes and blankets to pallets and bubble wrap.
Stock up to make your move easier.
Buy Packing & Moving Supplies at the Box Shop
Storage Rotorua FAQs
What is the minimum storage period at National Storage Rotorua?
One month. If you require storage for a shorter period, speak to your centre manager.
Do I need to pay a deposit?
No, we don't require a deposit. If you wish to pay a deposit upon booking, this will go toward your first month of storage.
How can I move my things into the storage unit?
Our pallet jacks and move-in trailers are free for our customers to use. We can also recommend a removalist service if needed.
What does "hardstand" mean?
A "hardstand" is an outdoor space that is commonly occupied by vehicles and boats. It is open to the elements.
How much notice do I need to give when moving out?
We ask that you give at least seven (7) days' notice of your intention to move out.
What can I put in my Rotorua self-storage unit?
Just about anything you can think of! Customers usually use our storage units in Rotorua to store:
Furniture
Books, magazines, DVDs, and CDs
Paperwork
Appliances
Clothes.
What can't I put in my self-storage unit?
While we do accept most items, some items are prohibited from our storage centres, such as:
Toxic or combustible items (e.g. gasoline/petrol, paint, and solvents)
Perishable items (e.g. animal food, fresh food, and contained/tinned food)
Living things (e.g. plants and pets)
Illegal items and items that have been obtained illegally
Weapons.
Want to learn more? See our full list of FAQs or contact our helpful staff.