From its hectares of orchards and gardens to its local wines and fresh seafood, The Bay of Plenty is as bountiful as its name suggests.
This gem in the northern coast of New Zealand's North Island is famous for its surf, sunshine, and lifestyle opportunities.
The region's biggest city, Tauranga, is the largest cruise-tour port destination in New Zealand. With over 80 cruise ships bringing more than 160,000 passengers each season, it's no secret Tauranga is loved by locals and visitors alike.
A little further south, inland Rotorua is another popular spot for tourists, and it's the second-largest city in the Bay of Plenty.
Whether you're thinking of moving to Tauranga with its white-sand beaches and booming café culture, or you're considering moving to Rotorua with its traditional culture and magical forests, the Bay of Plenty is one of the most beautiful places to plant your roots in New Zealand.
Learn more about this region including its dining scene, culture and climate, and whether you're more suited to life in Tauranga or Rotorua.
Moving to Tauranga vs. Moving to Rotorua
Two of the most popular destinations in the Bay of Plenty, Tauranga and Rotorua have plenty of similarities. They're both laidback, scenic, and perfectly placed for visiting other destinations in the North Island – but what sets these beautiful cities apart?
Moving to Tauranga: Pros and Cons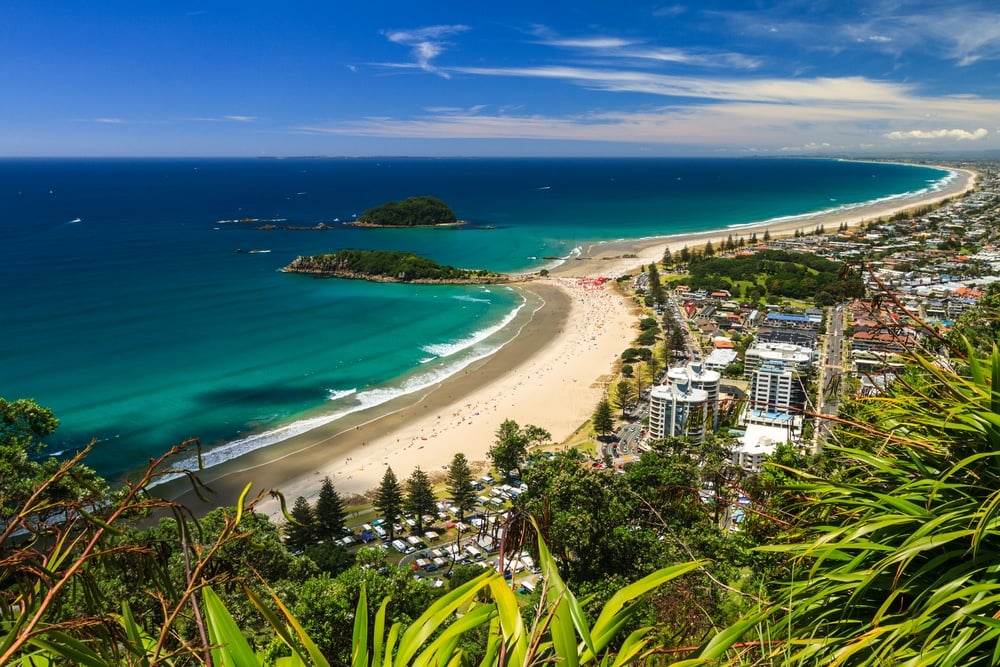 Pro: It's right on the beach. If you're looking for that seaside lifestyle, Tauranga puts you in prime position for a morning swim or arvo surf, with easy access to some of the most beautiful beaches in NZ.
Con: It's more expensive. The cost of living in Tauranga is estimated to be around 40% more expensive than Rotorua.
Pro: It has more employment opportunities. As a larger city, Tauranga has more job opportunities than Rotorua and more room for career growth (depending on your industry).
Pro: our cost-effective, self-storage centre can help you with your move. See our Tauranga storage centre here for how we can assist you on your exciting move!
Moving to Rotorua: Pros and Cons
Pro: The outdoor activities are on point. Rotorua has an extensive list of activities to enjoy without a roof over your head, making it ideal for anyone who loves the outdoors.
Con: It can smell. Rotorua's geothermal smell can be a little off-putting, depending on which way the wind's blowing – but the hot springs and mud baths make it worth it.
Pro: It's steeped in culture. As the heart of Maori culture, Rotorua offers authentic experiences and friendly locals.
Pro: our Rotorua self-storage centre can cater a storage solution to you. Get a free quote by our friendly team!
The Verdict

Tauranga = Ideal for beach-bums who want the best of the city and the sea.

Rotorua = Perfect for a more low-key lifestyle and small-town feel.
The Bay of Plenty's Dining Scene
The Bay of Plenty never disappoints when it comes to fresh local fare. Whether you're in the mood for tasty tapas or a hearty steak, the casual and high-end restaurants in Tauranga and Rotorua will have you spoilt for choice.
Wharf St Dining Precinct –Tauranga
From authentic Asian dishes to juicy American burgers, Wharf St has something for everyone. Take the whole family for a bite to eat or treat your special someone to fine dining with waterfront views.
Eat Streat Rotorua – Rotorua
Tempt your tastebuds with traditional Indian or Italian, or sip on a local wine or craft beer while browsing the menu at a gastropub. Eat Streat is home to endless café and restaurant options for every meal of the day, along with nightlife hotspots offering live music and DJs until the wee hours.
Culture in the Bay of Plenty
The Bay of Plenty isn't all sandy toes and volcanoes. There's plenty on the agenda for anyone looking to don their Sunday best and get their culture fix, too.
Baycourt – Tauranga
The self-proclaimed premier performing arts facility of the Bay of Plenty, Baycourt hosts local and international acts spanning musicals, orchestra, ballet, and more. There are also plenty of children's shows in the mix, making this theatre a go-to for families.
Rotorua Museum
One of the most iconic buildings in the city, the Rotorua Museum offers a glimpse into the history and culture of New Zealand and Rotorua through exhibits and events.
While the museum is currently temporarily closed for earthquake strengthening, it's still providing services including education programs, events, and free guided tours of the Government Gardens. You can learn more about what's on here.
The Bay of Plenty's Climate
With its temperature maritime climate and warm summers and mild winters, the Bay of Plenty provides some of the best weather in all of NZ. Know what to expect throughout the seasons with these tips.
Summer
Summers in the Bay of Plenty are for hitting the beach or chilling in the air con. They're generally warm and dry with temperatures reaching 28°C or more. Evenings can bring thunderstorms on occasion, but overnight temperatures rarely dip below 10°C.
Autumn
Autumn tends to bring the wettest months, but temperatures remain mild and pleasant at an average of 21°C during the day and 4°C at night.
Winter
Winter in the Bay of Plenty calls for warm pyjamas, with temperatures dropping to a chilly 1°C – 2°C overnight. The average temperature for the daytime is 15°C, so you'll want to layer up if you're heading outdoors.
Spring
With mild daytime temperatures of around 24°C, falling to 5°C at night, spring is a great time of year to enjoy outdoor activities and take in the picturesque natural scenery of the Bay of Plenty.
Getting Around the Bay of Plenty
Both Tauranga and Rotorua offer convenient and affordable public transport options to help you get from A to B.
Bus
Tauranga's bus service offers 12 bus routes covering all areas and connecting the city centre with the outer suburbs.
Rotorua has 11 bus routes covering its urban area and tourist attractions.
Taxi
You'll find credible taxi services in Tauranga and Rotorua. Order online, over the phone, or find them in busy areas such as outside shopping centres and dining precincts.
Take some stress out of your move to the Bay of Plenty with our moving checklist. See how we can cater